Sale!
Description
You're invited to Friday Wind Ups this February 2021!
Come join us for some interval training, some intention setting, and authentic relating to start your weekend off on a connection high – mind, heart and body!
Don't worry, whatever you normally do at 5pm on Fridays will still be waiting for you an hour later!
I'm inviting you to join me and my personal trainer Frank Arbizu of @FJAMobileTraining for a 45 minute warmup, workout, and cool down – no equipment necessary but if you have mini-bands on hand, they will be incorporated optionally.
Families are welcome – this is an all ages and all fitness levels event.
Why?
I started interval training at the beginning of the pandemic with Frank and a few friends. Now, 11 months later, I can honestly say IT HAS CHANGED MY LIFE!  I have never been a fitness enthusiast for the sake of fitness. BUT I DO LOVE having energy, feeling good about myself and my body, and feeling strong, agile and ready to take on anything! And in 2020, I interviewed my friend @Thiago from @GetLifeDrunk about challenging the social culture around alcohol and what life might look like beyond all that. SO, an empowering thought came to me – LET'S MAKE THE SHIFT TOGETHER by working out at a time we normally would not!
I know from personal experience how strongly the physical body affects the emotional body and vice versa. So let's step into the Laboratory for Living and see what weekends in winter can be like when they start off with some heart-rate raising activity! Close the work laptop, have your comfies on, bring some water and let's shift, sweat (maybe a little), and set intentions for our weekend together! Because #togetherwearestrong
About Frank – Your Movement Guide for Friday Wind Ups!
Frank Arbizu is a Certified Personal Trainer and Fitness Instructor from Huntington Beach, California. Frank found a passion for health and fitness after losing two relatives to Type 2 Diabetes. His approach to training focuses on cleaning out the inside through nutritional eating while strengthening the outside. Frank specializes in Strength Training, Weight Loss, Mobility and Functional Movement Training. He is certified in TRX, Kettlebells, and Foam Rolling. Frank has worked with a wide range of clients including Olympic Athletes, NFL Referees and Major League Baseball Players. Frank's mission is to empower his clients to be the healthiest versions of themselves. He wants his clients to not only feel comfortable in their skin but also have the strength and mobility to do the things that give them the most pleasure in life.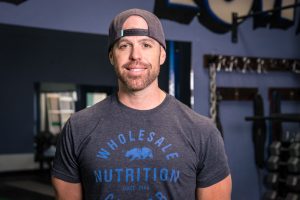 Total cost: $60+HST for 4 sessions
When: Fridays February 26 2021 from 5pm EST – 6pm EST
Registration is required to receive the Zoom information. Please save info@arottawa.ca to your contacts so that the emails reach your inbox.
Looking forward to laughing and groaning with you!