Sale!
Description
You're invited to Friday Wind Ups this March 2021 – an opportunity to reframe how you end the work week and start your weekends!
Come join us for some interval training, some intention setting, and authentic relating to start your weekend off on a connection high – mind, heart and body!
I'm inviting you to join me and my personal trainer Frank Arbizu of @FJAMobileTraining for a 45 minute warmup, workout, and cool down – no equipment necessary but if you have mini-bands on hand, they will be incorporated optionally.
And of course, since we are in the Laboratory for Living together there will be a brave and kind space for real communication – we keep our mics on (optional) to talk and share throughout.
Families are welcome – this is an all ages and all fitness levels event.
Why?
I started interval training at the beginning of the pandemic in March 2020 with Frank and a few friends. Now, almost a year later I can honestly say IT HAS CHANGED MY LIFE!  I have never been a fitness enthusiast for the sake of trying to look good, BUT I DO LOVE having energy, feeling good about myself,  and feeling strong, agile and ready to take on anything!
I know from personal experience how strongly the physical body affects our emotions and vice versa. So let's step into the Laboratory for Living and see what weekends in winter can be like when they start off with some heart-rate raising activity! Close the work laptop, have your comfies on, bring some water and let's shift, sweat (maybe a little), and set intentions for our weekend! Because #togetherwearestrong
About Frank – Your Movement Guide for Friday Wind Ups!
Frank Arbizu is a Certified Personal Trainer and Fitness Instructor from Huntington Beach, California. Frank found a passion for health and fitness after losing two relatives to Type 2 Diabetes. His approach to training focuses on cleaning out the inside through nutritional eating while strengthening the outside. Frank specializes in Strength Training, Weight Loss, Mobility and Functional Movement Training. He is certified in TRX, Kettlebells, and Foam Rolling. Frank has worked with a wide range of clients including Olympic Athletes, NFL Referees and Major League Baseball Players. Frank's mission is to empower his clients to be the healthiest versions of themselves. He wants his clients to not only feel comfortable in their skin but also have the strength and mobility to do the things that give them the most pleasure in life.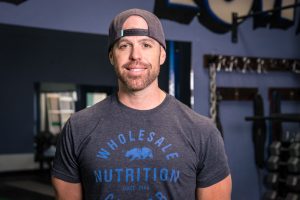 Total cost: $30+HST for 2 sessions
When: Fridays March 19, 26, 2021 from 5pm EST – 6pm EST
Registration is required to receive the Zoom information. Please save info@arottawa.ca to your contacts so that the emails reach your inbox.
Looking forward to laughing and groaning with you!
Refund Policy:
ARO has a zero refund or transfer policy.  You are welcome to give your spot in an event away to someone else if you cannot make it.
Refunds only happen in circumstances where we cancel or reschedule the event you paid for. 
Thank you for supporting a small Canadian-owned business!