Our signature event: Authentic Relating Games Night is happening next on  Tuesday, March 16, 2021 starting at 7pm EDT. Register here.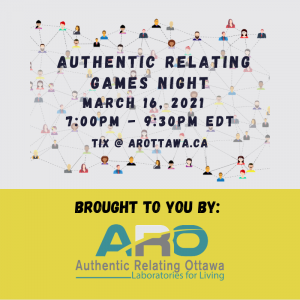 Join us in RESHAPING how we slide on in to the weekend this March – we meet on Fridays at 5pm EST for connection, heart beat raising, and likely a lot of laughs along the way! #wearethechangewewishtoseeintheworld
Register anytime in March here: March Friday Wind Ups!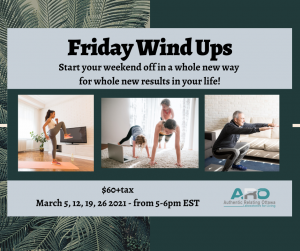 ~~~~~~~~~~~~~~~~~~~~~~~~~~~~~~~~~~~~~~~~~~~~~~~
Ready to dive even deeper into a self-reflection process to discover your power to communicate, create and come alive from a place of personal power in your life?
Then Quantum Questions may be for you! More details here.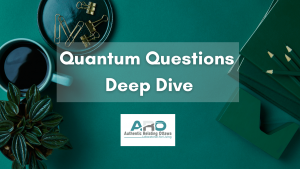 For updates on all upcoming events and offerings, feel free to follow us on Facebook , Meetup and/or Instagram or better yet – stay off the socials and welcome us into your email inbox by signing up for our newsletter here.
We look forward to sharing authentic connection and conscious communication with you soon!
Yours in empowerment,
Pamela French
Chief Empowerment Officer, Authentic Relating Ottawa